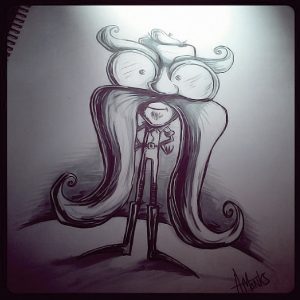 To coincide with Movember that I'm participating here. I'm kickin' off Movember with my Mo' Bud  #1. It's going to be a month of Mo Madness with many Mo' Bud's and Mo Beasties to come!
I'll be selling prints at some point so stayed tuned or even better sign up the mailing list to be the first to know and get VIP Discounts!
Leave a comment with any suggestions for Mo' related character requests! I'm available for Mo character and creature commissions here!