Had another great full month with great commissions and art shows! I also was in 2 shows, the Rods and Rockabilly Show and the Redland's Rockabilly Revival. Both were great days. I met some cool new people, saw some beautiful hot rods and had fun! You can check out some of the shots and artwork from the days below.
I have to give a shout out to Evan and Danielle from Johnny Voodoos for their support, encouragement and patronage. (and just being cool!)
If you need a good cut, head to Johnny Voodoos in Brisbane, the best barber around!
Below you can see one of my newer pieces which is a 3D modeled crazy Hot Rods T-Bucket driven by a Demon Skull Guy. At the moment this is available as a photographic print and soon you'll be able to get t-shirts. The thing that I'm really excited about is getting these guys printed in 3D. I'm also taking commissions for this, so if you have a car and a crazy character you wanted immortalized either as a print or a 3D object, contact me here and I can tell you how I make it a reality!
[twocol_one]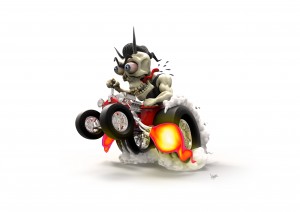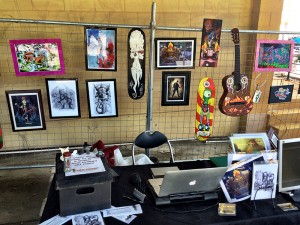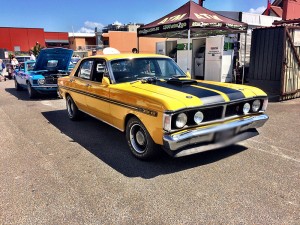 [/twocol_one] [twocol_one_last]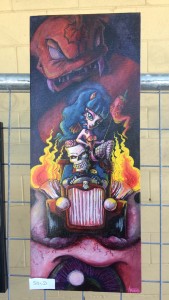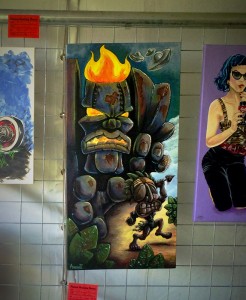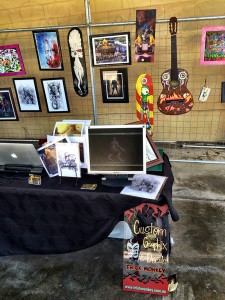 [/twocol_one_last]