Commissions
COMMISSION STATUS:
OPEN for commissions
Do you hear the music in the night, mystery swirls you.

I want to put magic in your hands, bring things from other worlds; the supernatural, the mystical.

Drink the potion, enchant me, make magic,

Float to the Isle of Somnium, a creature of the shadows and mysterious nights,

Wander to the swamps of Trick Monkey, all fiends are welcome.
---
Are you looking for your own special designed and custom artwork?
Search no further weary traveler, I have the information you need….
What I will draw
Monsters
Creatures of all varieties (probably not puppies or kittens unless they are mutating)
Gods, Goddesses and mythical Deities
Characters / Mascots
Pinup Girls
Robots
FanArt
Low Brow
Pop Surrealism
What I won't draw
Manga / Anime Style (Search Deviant Art and you'll find tonnes)
Graphic violent acts
Donald Trump (unless I get free reign)
Notes about commissions:
I have particular styles I work within, please note which ones you like before we begin, I will ask what suits.
Upon request, Each commission comes with limerick, poem or piece of prose to match.
[twocol_one]
ARTWORK
These are listed in a price range because it is different piece to piece.
The more detail, the higher in the range it is as a general rule of thumb.
I will quote you before I begin. All prices* are in US dollars.
Minimum Size A4 (210 × 297 millimeters or 8.27 × 11.69 inches.)
Drawings
Pencil Sketches $40-$80
Black Ink only :  $80-$120
Full Shaded Pencil $120 – $150
Paintings
Digital Painting $450 – $1000
Original Painting (Oil or Acrylic) $500 – $2000
3D  / Hand – made Objects and Figurines.
Modeled and Render only (photograph / illustration) $300 – $1000
Figurines (Creatures, Deities, Characters and Robots) $450  – $1000
Magical / Voodoo Objects $300 – $1000
BYO Custom Painted Objects $450 – $1000
Commercial Project / Long Term Work
Please contact me for individual quotes so I can meet your specific needs.
The below terms and agreements will be negotiated to your project needs as well.
[/twocol_one][twocol_one_last]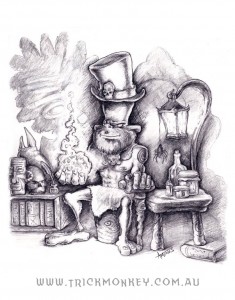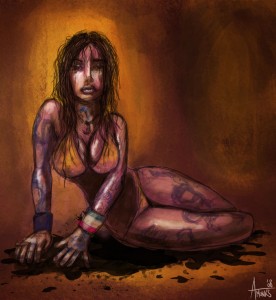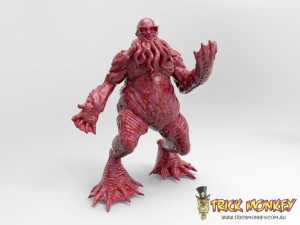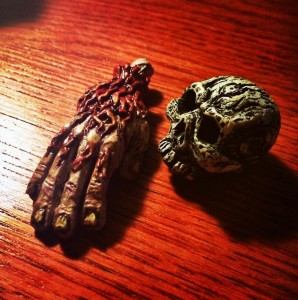 [/twocol_one_last]
---
 Please read here for more information and Terms / Conditions.